Interesting topic for today's Sunday Stamps. I'm going to try and steer away from hearts and ribbons :)
I was recently sent a vintage postcard with this
pre-stamped
Red Barn postage.
Of course to be brought up to the 35 postcard rate, two definitive stamps were added. The 3c definitive is red... well maroon maybe.
And the new 10c
definitive issued Jan 17 is red... in the form of pears.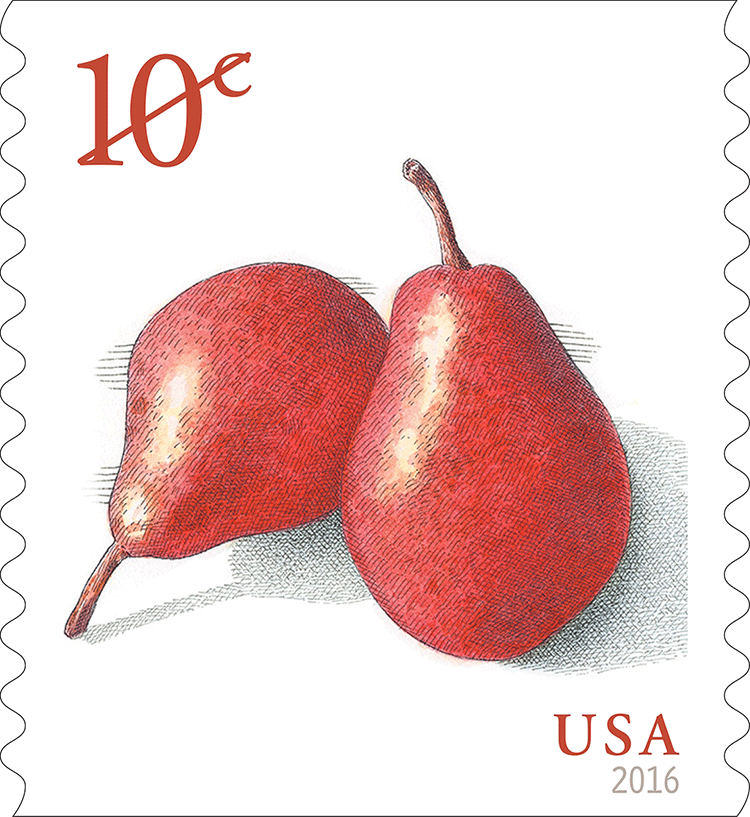 One of my favorite red stamps (well, there is a tiny bit of blue and quite a bit of gold, but it's mostly red) is the Lunar New Year stamp from 2008, the first in the current series of twelve being illustrated by Kam Mak celebrating the clever rat.
Happy St Valentine's day.