Continuing the Sunday Stamps A-Z, U is for United Nations.
I have shown several of my favorites in the past, so for this week I have a 2017 stamp that celebrates World Environment Day with one of my favorite animals, the polar bear.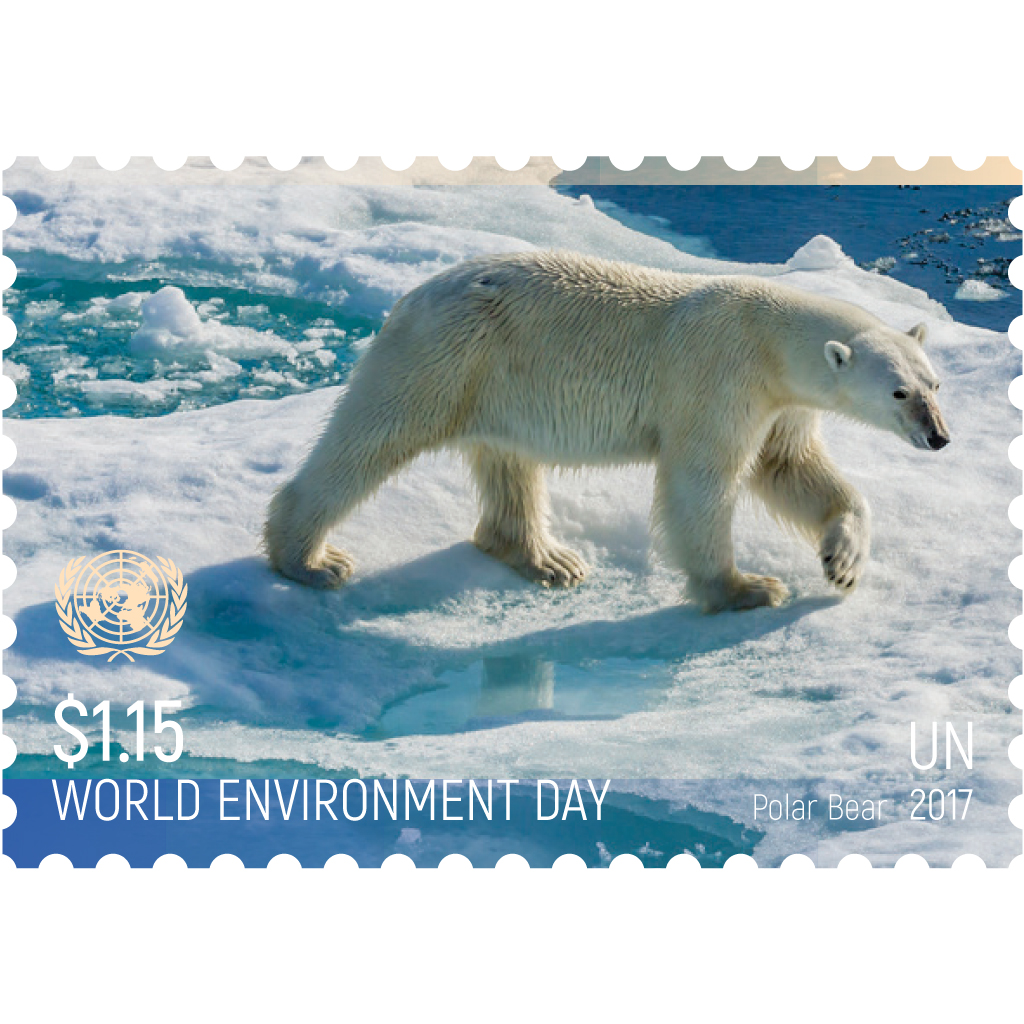 Sent to Eva, Heleen and Eric with a little bit of art on the envelopes.
For more stamps with a U theme, head over to the links at Sunday Stamps.
Thanks to everyone who has stopped by the blog to browse and comment - it is all appreciated.
Have a safe, fun night tonight, and best wishes for an awesome 2018.