Today's theme for Sunday Stamps is Tall Ships.
There is one on this envelope that I purchase from Edelweiss Post. Issued in 1983, it celebrates the tricentennial of German immigration to the New World on the Concord. This was a joint issue with Germany, and you can read more about this issue here.
One of the stamps celebrating the centennial of the US National Park Service features a tall ship. I have sent this one a few times, although never received it myself.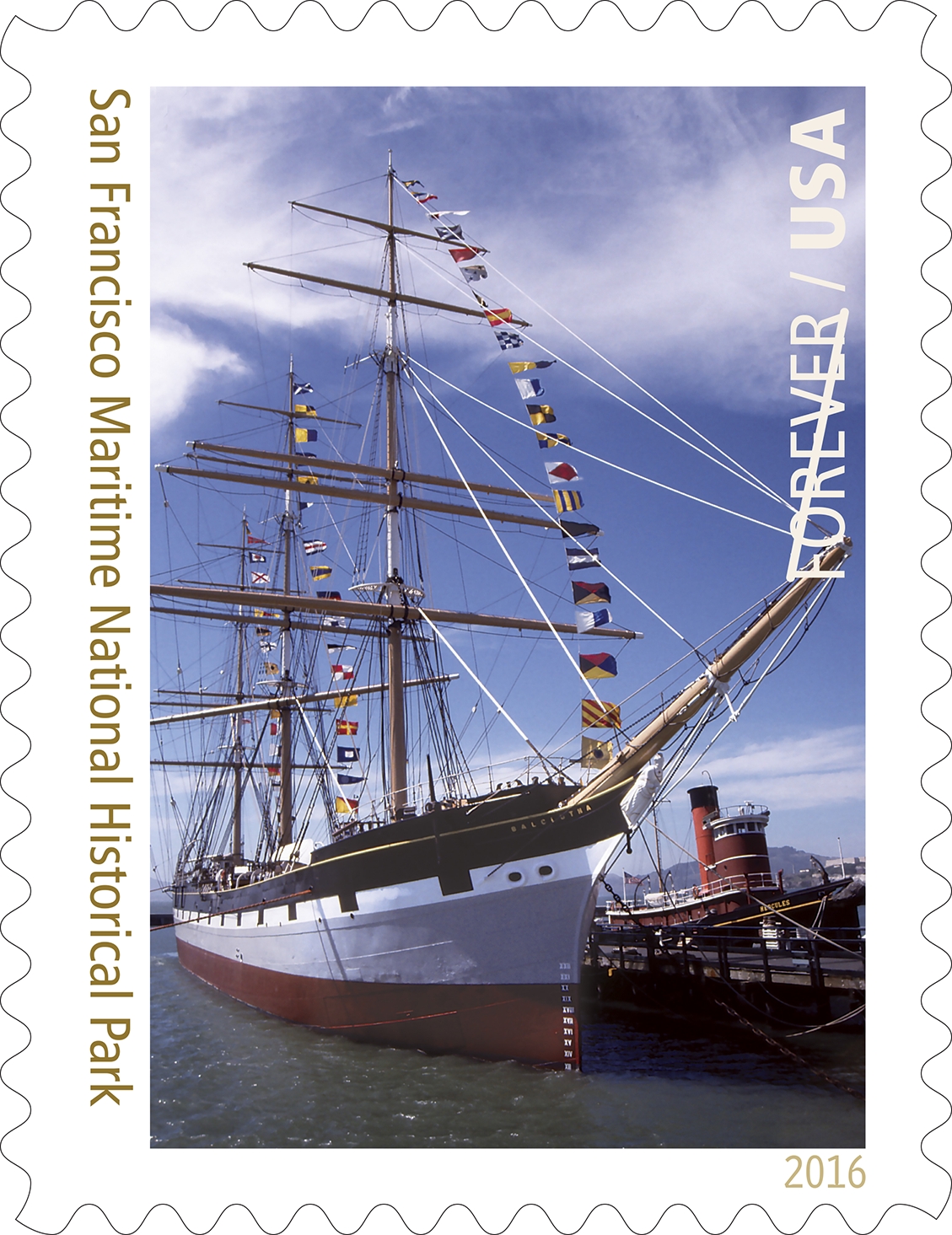 From the US National Park Service website: '
The San Francisco Maritime stamp depicts the square-rigger Balclutha and steam tugboat Hercules anchored in the park.' The Balclutha dates from 1886, and the Hercules from 1907.
You can read more about this National Park here.
And you can see more Tall Ships on postage by checking out the links here.