Royal Mail issued a very nice set of Christmas stamps this year featuring postboxes.
I have received one of them this year, although it was sadly disfigured by the dreaded biro.
There are a couple of countries that issued some stamps that I like (and will certainly never receive).
From Norway, this wonderful 3D scene. [Eva, it made me think of you :) ]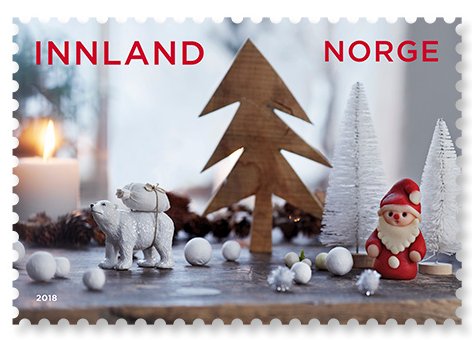 And this really unusual and, to me, outstanding ones from Luxembourg. They are titled Mr Winter Joy and Mrs Ice Crystal. I can only imagine the outcry if these were issued in the US :)
For more Christmas postage, check out the links at Sunday Stamps. And have yourself a great Christmas!