Having skipped issuing a global Christmas stamp for the last few years, USPS issued one in October featuring a poinsettia, also known as Christmas Star. These decorative plants are a fixture of the December holidays in the USA, and come in red and white varieties. They are native to Mexico, where they were used by Aztecs to obtain red dye.
Are poinsettias part of the holiday decorations in your country?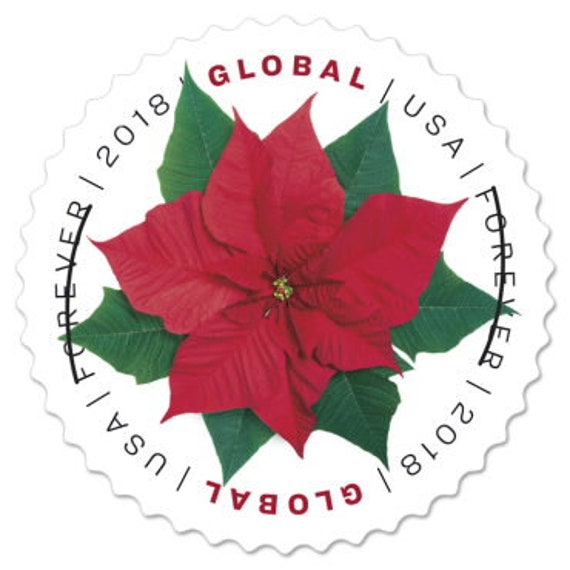 I used it to send a Canadian fast-food related trashpo mini-book to Mail Art Martha, along with a related postcard.
For more P stamps to ponder, head over to the links at Sunday Stamps.