In 2016 Royal Mail released a set of stamps about polar explorer Ernest Shackleton and the crew of the Endurance. This voyage, the Imperial Trans-Antarctic Expedition, saw the Endurance trapped in sea ice, at which point the crew camped on the ice until they could make their escape in lifeboats after the ice broke up. They traveled to Elephant Island, and finally South Georgia - an incredible 720 nautical mile journey of survival at sea.
I received the stamp showing the expedition's safe arrival at Elephant Island.
There are 7 more stamps in the set, and they are all based on photographs taken by the official photographer of the expedition, Frank Hurley. Here they are on a first day cover with a very nice postmark.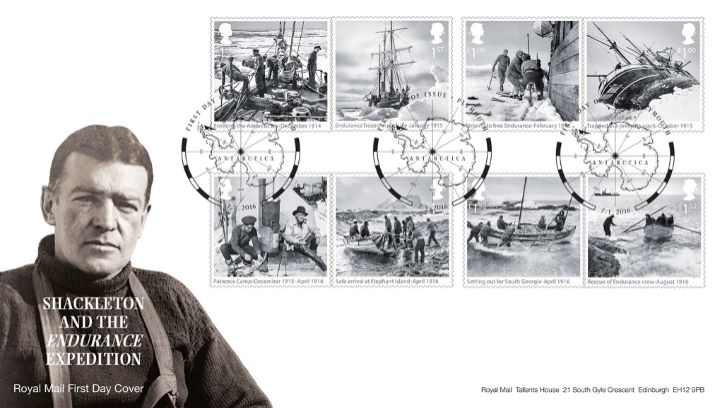 For more super stamps with an S theme, explore the links at Sunday Stamps.